Gizmo Gold Group (5-7)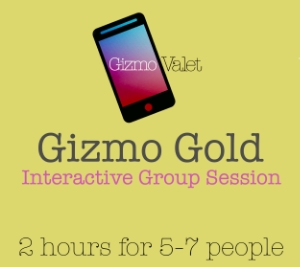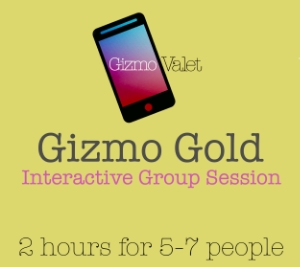 Gizmo Gold Group (5-7)
Hands-on, interactive group training sessions are great for business team-building, bridal showers and client appreciation parties. Choose your topic and we'll handle the rest. Options including refreshments are available upon request and will be priced separately.
NOTICE: Travel is included within 30 miles of Warrenton, VA. For distances up to 50 miles from Warrenton, VA a service fee of $25 will be required.
Sessions Available for Groups of 5-7: Facebook Team Advocacy (small business), Facebook Events, Pinterest for Real Estate, Pinterest for Beauty Pros, Pinterest for Bridal and Baby, Instagram Team Advocacy (small business), Instagram for Real Estate, Instagram for Beauty Pros, Instagram for Bridal and Baby.
NOTE: We can tailor a session to your specific interests, jus ask! For groups of more than 7 people, special arrangements and pricing are available.